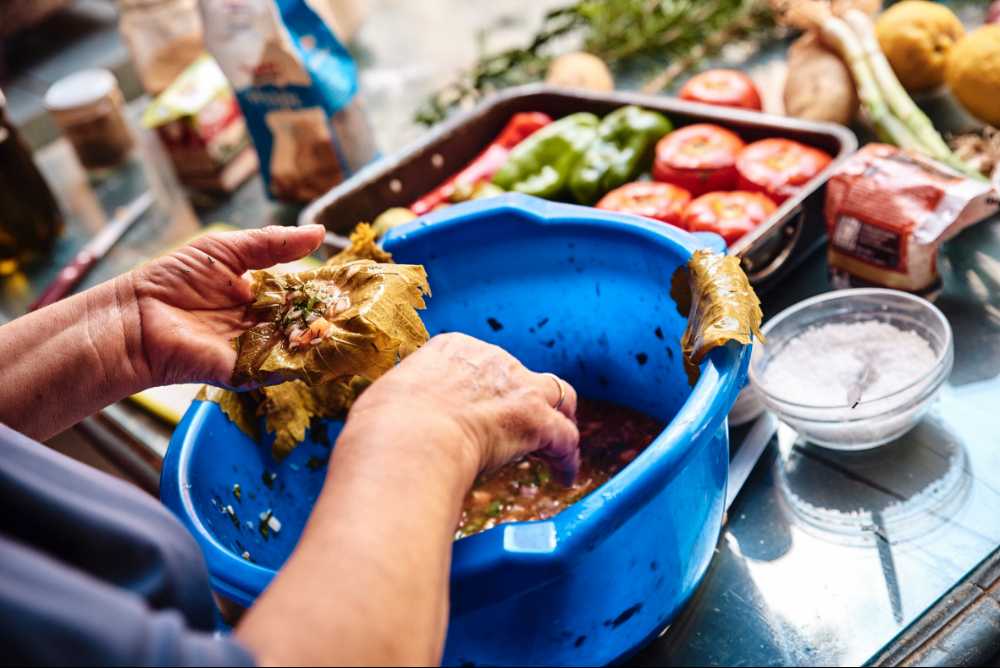 Enjoy the authentic cooking experience
Do you want to escape from your daily hustle and bustle? A culinary short vacation is the answer! Get ready to prepare some sensational dishes while enjoying amazing Greek hospitality. The hints of wine, the delicious fragrance of fresh olive oil and the aroma of oregano will take you on a journey.
Live in a farm and venture into the gardens to pick vegetables to cook your farm to table meals. Learn about the local cuisine, delicacies, and their culinary history. Get to know the wonderful world of local traditional cuisine by using herbs, fresh vegetables, olive oil, cheese, fish and meat, while learning the basics on how to prepare a full greek dinner. Taste natural wines and feel the love that created them. Kali oreksi!