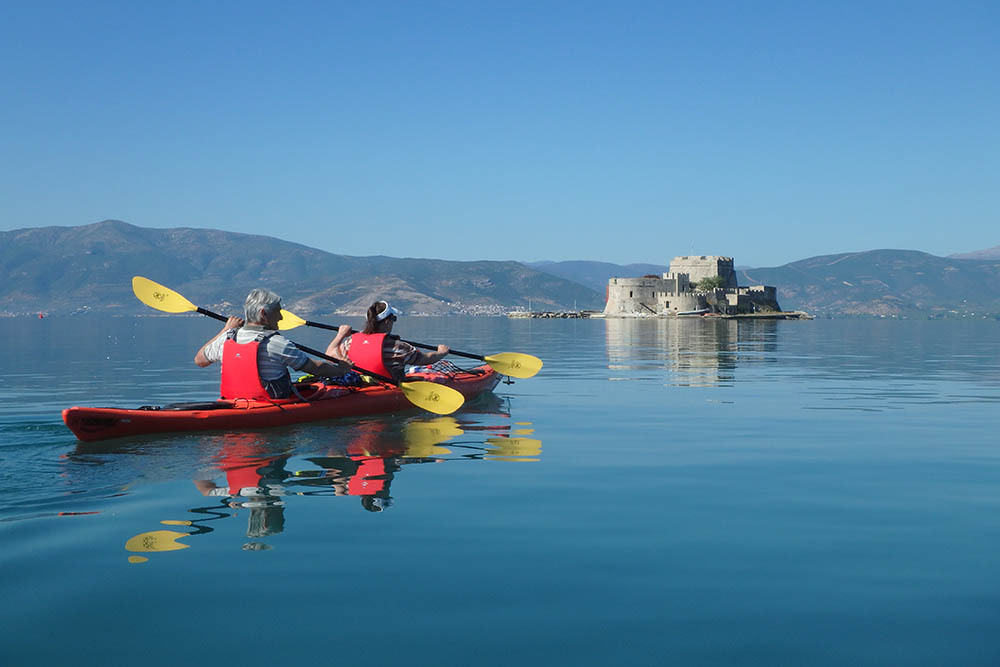 Exploring lakes and magic rivers
Want to glide swiftly across a quiet lake or near coastline or float slowly down a lazy river? Greece provides fantastic opportunities to take to the water in a canoe or kayak. Experience the beauty of nature, the ease and directness of the touch with the element of water. Beginners can have a go, guided by experts. Once you are more confident on paddling, explore the many islands, beautiful rivers and stunning coastline.
Create your own adventure! And whichever challenge and natural forces you are looking for, there's such a wide range of choices, from gentle current to the thrill of swirling whitewater or several days trips. Forests, mountains, and lowlands are laced with a vast network of watersheds. It opens up views of beautiful landscapes, gorges and on banks, which are connected with old stone bridges.