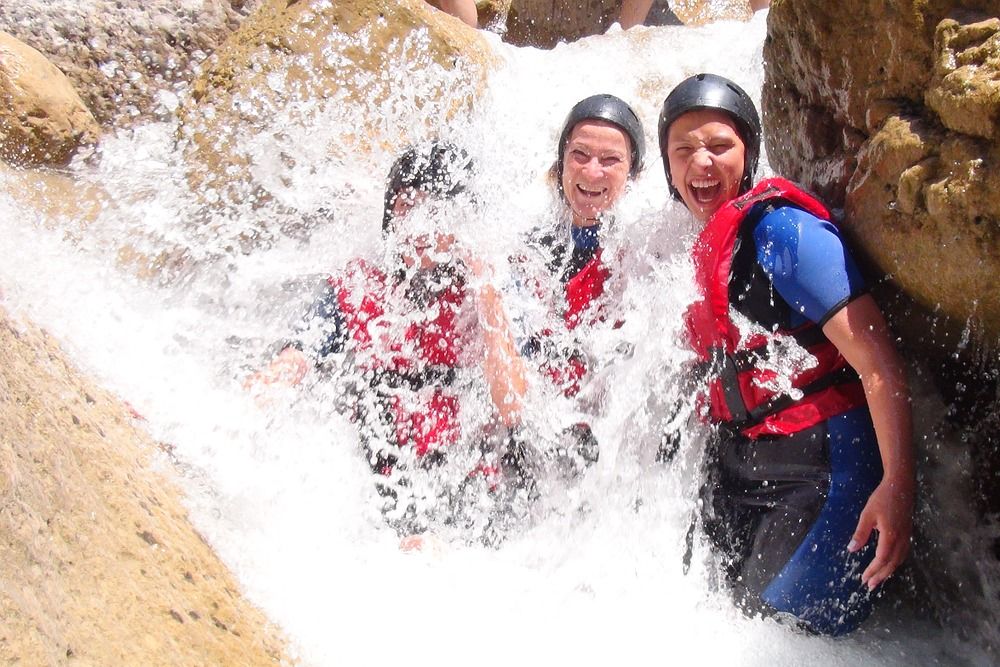 Step in to the raft!
Experience the thrilling natural beauty of Greece and its canyons, carved over millions of years by the relentless action of running water. Beautiful waterfalls and natural backdrops make this to a really spectacular event. Let yourself in the myths and the unique world of the canyons.
Canyoning tours in Greece including many variations and activities, for beginners and experienced canyoneers. Wandering through fresh mountain streams, jumping into small water pools, and experiencing abseiling down a waterfall. Pure adventure and fun. 
Or paddle threw waves, challenging whitewaters, turbulent rapids and narrow rock gorges rivers.  Rafting is an experience for groups and families - together with each other, and with nature.