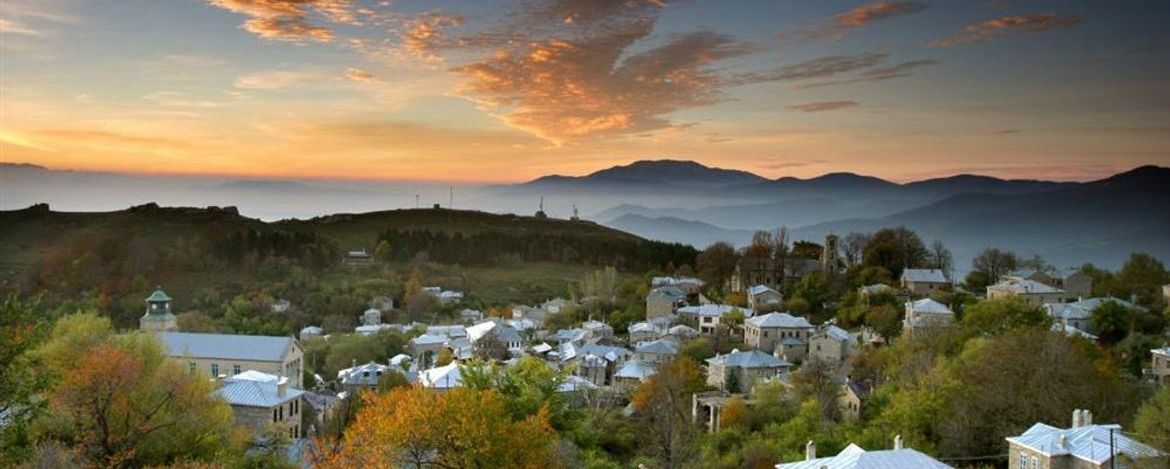 Local attractions
One can visit The Brown Bear Sanctuary by ARCTUROS' Environmental Centre. The sanctuary is located in a beautiful beech forest at 1,5 km from Nymfaio. Ex-captive bears live in a 5 acres fenced area imitating a natural habitat. Find out more about these wonderful creatures and how hard it is to reintegrate them in their natural environment as they were removed from their mother before having the chance to learn basic survival skills.
Our tips for your stay

Nymfaio will thrill you any season of the year. The forests are unspoiled by human intervention and provide a perfect setting for long walks, either by foot or on horseback or mountain bike. Within a 30 km radius you can visit two remarakble wetlands, fish in the lake Zazari, engage in serious bird watching at Cheimaditida lake and even flying around the peninsula on Ultra Lights! Within an 80 km radius there are important archaeological sites, such as Vergina and a big number of byzantine churches and monasteries.

Enjoy the exceptional cuisine of this part of Greece that consists primarily of domestic meats and dairy products, pies and beans and sweet red peppers. Also, one can visit the local wineries that produce some of the best wines in Greece , using, mainly an ancient variety called "xynomavro" (acid black).

Living history

Depending on the season one can pick wild mushrooms, strawberries, rasberris, cherry plums, thyme and mint and, if lucky, may be the witness of a bear wandering at a distance, a herd of deer strolling at the side of the road, horses calmly idlying everywhere ever grazing grass, a fox visiting the garden demanding treats and attention, overviewed by the vigilant hawk in search of prey!

Nymfaio, or Neveska as its founders called it, was once one of the richest and most prosperous Vlach villages in Macedonia. Starting from the late 17th century, the town was one of the largest silversmithing centres in the Balkan area and remained in this dominating position for almost three centuries. In 1980, a few of their noted descendants began reviving their village, which had become abandoned over the past 30 years. Today, the restored grand mansions, the commanding Nikeios School built in 1927, and the old churches and charming streets  are once again extends an aristocratic welcome to its guests.