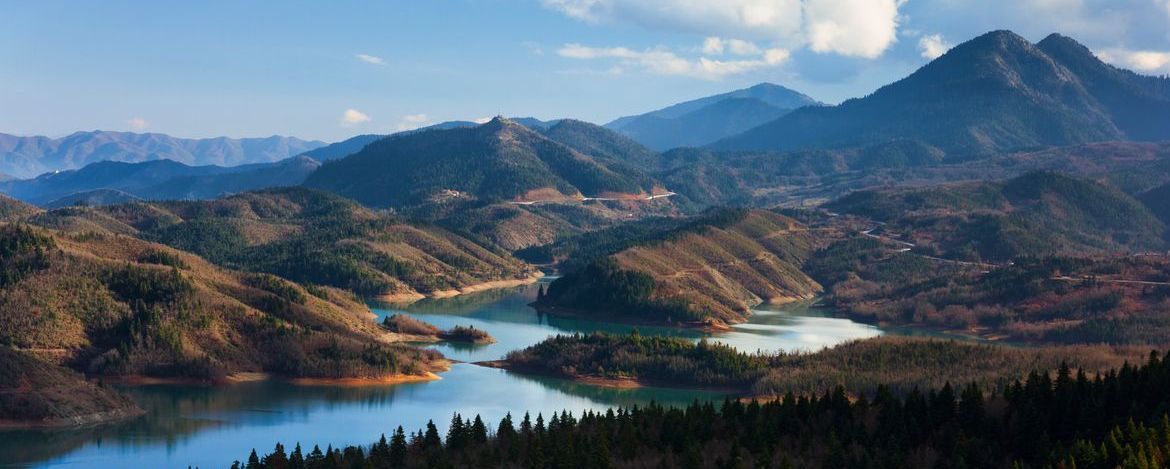 Local attractions
Lake Plastiras is surrounded by an idyllic landscape of incomparable natural beauty that captivates the mind at first sight. Dreamlike in all aspects, it is one of the largest artificial lakes in Greece created in a location where in antiquity we could find the confluence of the rivers Tavropos and Achelous. The grandeur of the lake is crowned with the surrounding alpine peaks of Mt. Agrafa. Following the lakeside route you can discover dozens of hospitable villages, which pose in a fairytale-like natural setting. 
The region offers an ideal terrain for enthusiasts of alternative tourism who wish to combine outdoor activities with recreation. The lake will charm you whichever season you choose to explore it. 
Our tips for your stay

No matter what time of the year one chooses to visit, the location's nature is astounding. The 70km road around Lake Plastira ranks as one of the most fulfilling road trips in Greece's mountain areas. The colors to be experienced at this spot of unrivalled beauty vary depending on the time of season.

The area offers fascinating monuments with great cultural and architectural interest, monasteries, museums, the Agrafa's Mountain Shelter, arched bridges, caves and places that offer breathtaking panoramic views. You should visit the dam, the Observation Tower, the botanical garden, the Educational Forest Park of Belokomiti, the Monastery of Korona, the Monastery of Panagia Pelekiti and the Petras Monastery. It's worth taking a stroll in the lake's nearby villages Fylakti, Lambero, Kryoneri and Kastania.

We offer as well ecotourism tours to organic farms planted with various herbs, wineries and areas which abound in mushrooms and medicinal herbs. Or enjoy nourishing and tasty traditional dishes prepared by local cooks or learn how to prepare delicious traditional pies and sweets.

Cycling and Mountain Bike

Enjoy the gifts of our nature all year round. And train your team in a well-balanced athletic environment! The endless mountain trails along the Plastiras lakeshore will definitely satisfy any kind of cycling fan. Depending on your preferences, you can choose a route next to the lake, in the forest or in the mountains. There is a variety of routes with various level of the difficulty. Explore the lush green landscape, follow the marked bicycle paths and tour along the protected flowers and plants of the area.