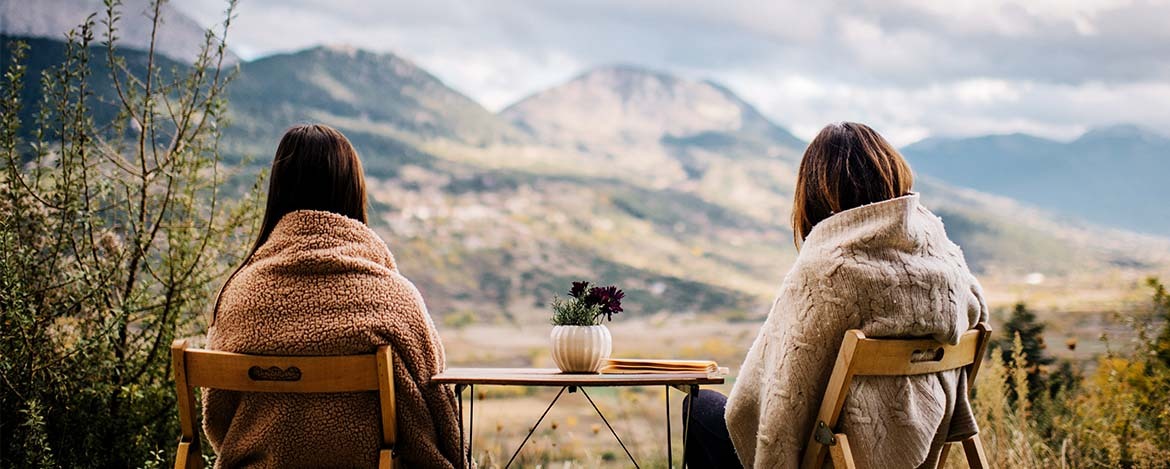 Treat yourself to an invigorating break in contact with nature
Pasithea takes its name from the Goddess of relaxation, according to Ancient Greek mythology also known as the mother of Morpheus, the lover of sleep and one of the three Graces. The stone and wood construction and interiors of the chalets create a healthy, warm and relaxing environment. Living in a massive wood house reduces stress like walking in the woods. 
Location
Mountain Chalet Pasithea is located at Feneos Valley, for its unique beauty declared as "Corinthian Switzerland".  The valley is surrounded by dense forests and the mountains bounded on the west by the region of Achaia and on the south by the region of Arcadia. The protected Natura 2000 region and the proximity of the lake Doxa (only 4 km) turns it into an ideal city break destination - all year round. Mountain Chalet Pasithea is situated at the top of the village, very calm but perfectly reachable by car. Because of the altitude there is natural snow in winter and fresh mountain air in summer.
Details
Our chalets let you breathe the typical atmosphere of the mountain huts and the forest, where nature is an integral part of your holiday. The hostel provides double, triple, quadruple and suites rooms. You will find spacious rustic-style rooms, all with a balcony. The fireplace offers a warm and romantic note to the environment. At your disposal you will find a cosy common room, reserved for breakfast.
Special Group Offers

The hostel can also be booked for groups and private events. For detailled event organization, half/fullboard, arrangement of airport shuttle service please contact Mountain Chalet Pasithea directly.