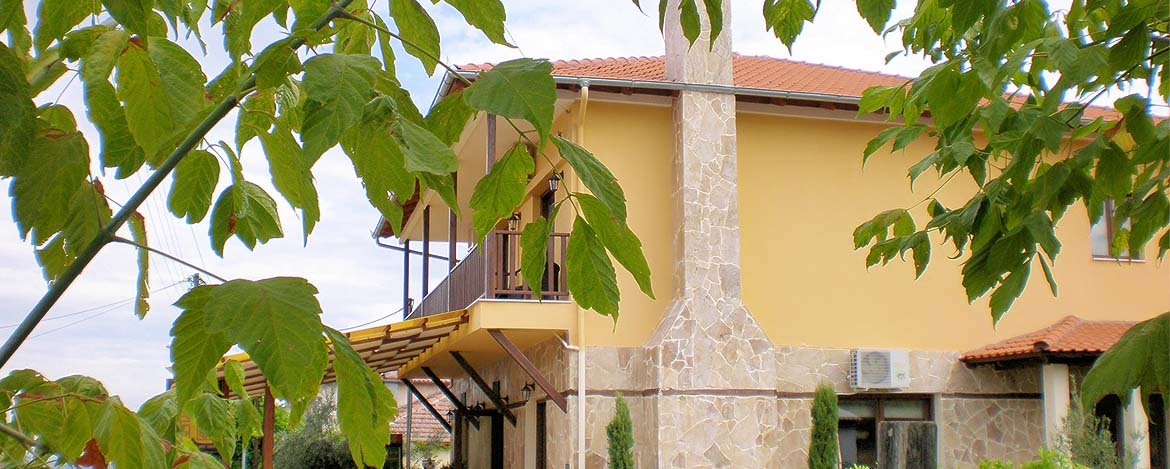 A journey through macedonian history
Surrounded by trees and in absolute harmony with the nature there is the Hostel 'Olympia'. The owners have managed to create a warm and pleasant environment, to enjoy for hours with relax and tranquillity your vacation.
Location
Vergina is a small town in northern Greece, Central Macedonia, located in the prefecture of Imathia on the foothills of Mt. Pieria at an elevation of 120m above sea level and about 80km south-west of Thessaloniki. The town became internationally famous in 1977, when the Greek archaeologist Manolis Andronikos brought to light the most important archaeological discovery of the 20th century in Greece, the burial site of the kings of Macedonia, including the tomb of Philip II, father of Alexander the Great. The archaeological site is protected by UNESCO as world cultural heritage.
Details
Hostel 'Olympia' offers ten (10) rooms, fully equipped and spacious. Two-bed, three-bed or four-bed rooms are awaits, depending on your needs. Every room has TV, hairdryer, refrigerator, air conditioning and heating and a comfortable fully equipped bathroom. Each one has its own private terrace with panoramic view over the Royal Palace, the city of Veria, Pieria, Vermio and Mt. Paiko.
A beautiful garden can also help on your relaxation and whenever is allowed by the weather, you can enjoy your coffee or your breakfast.
Special Group Offers

The hostel can also be booked for groups. Please contact the hostel directly.