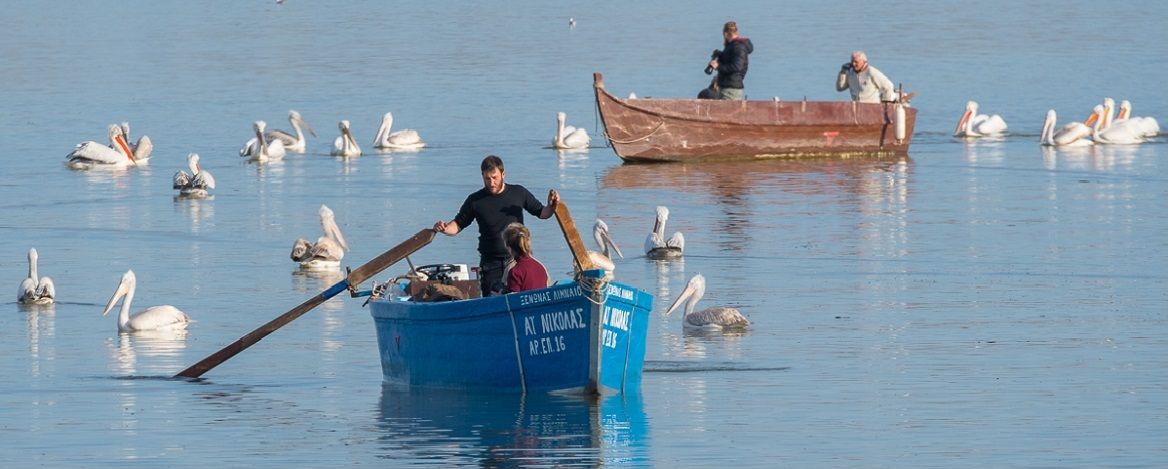 Local attractions
The hostel is located in the village Chrysochorafa, at the east side near Iraklia, Lithotopos and the Kerkini lake dam, the artificial lake has been reserved more natural and wild in order to maintain the rich natural habitat. Within a distance of a few meters, you will find yourself on the east embankment, on the coast of Lake Kerkini, next to the best locations for fishing and to the breeding grounds of buffalos. An ideal destination for nature lovers and for those who seek a cozy, authentic and human environment.
The area around Lake Kerkini is suitable for various alternative activities in nature. This is in fact the best way to become familiar with and interact with its environment. Lake Kerkini is one of the best sites in the whole of Europe for both birdwatching and bird photography. The lake lies in Northern Greece near the Greek - Bulgarian border, surrounded by wooded hills and mountains up to 2000m, agricultural fields and scrubland, offering an extensive diversity of habitats. The lake itself has islands and a drowned forest where thousands of birds nest in spring, including endangered Dalmatian Pelicans.
Our tips for your stay

Around our village, grow several forms of alternative tourism, which organize several actions and activities. The best way to discover the lakeside environment by yourself is cycling. In our hostel you'll find mountain bikes and get recommendations for routes. Ideal path is along the eastern embankment, onto a dirt road from our village to the estuary. If you have the stamina and fitness, you can ride around the lake (60km). Outdoor activities provided by English speaking knowledgeable local guides.

We offer you a lot of activities around the lake like Birdwatching, Boat trips, Horse Riding, Cycling, Wild life Photography, Archery, Hiking, Canoe-Kayak, buts as well Agro tourism, Wine Tasting, Environmental Education and Cooking Lessons.

Bird watching

It's an experience you can not live in many parts of Greece. For this reason, deserves to spend a few hours to observe the birds around the lake. For example Lake Kerkini is a wetland in Northern Greece, high in the list of the most important ones in Europe, and it is considered as one of the top European bird watching destinations. About 300 bird species have been observed here: some of them nest, some winter, and others just stop over for rest or food. The best places with the greatest variety of birds, is the eastern bank of the lake forest and the estuary of Strimonas River. In September and October, months when the birds migrate, is an ideal time to observe herons, pelicans, cormorants, spoonbills, glossy ibis, Lagos, Geese.

If you do not have the equipment (binoculars or a telescope), we can bring you into contact with a unit that organizes educational activities for groups.