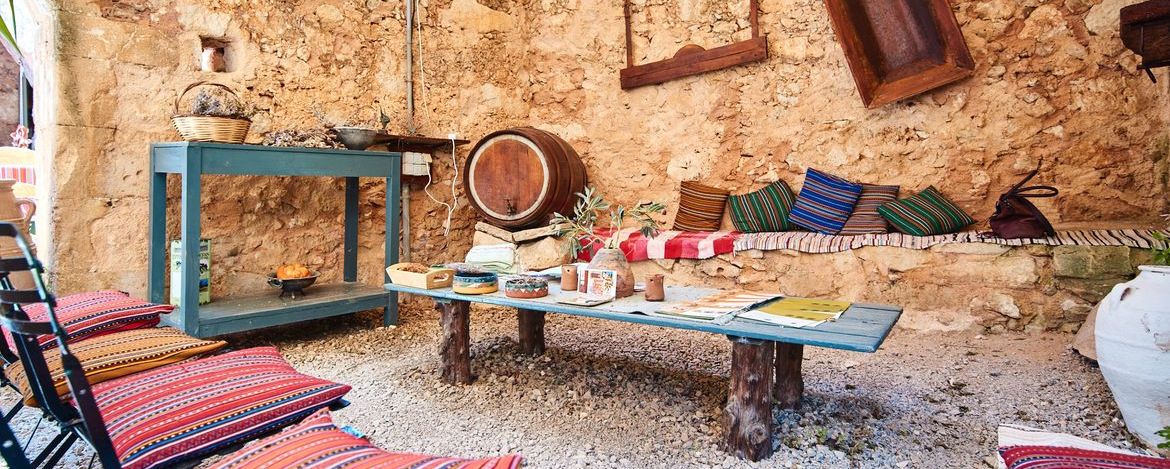 Local attractions
In traditional Vamos village you will find one of Crete's most important agrotouristic destinations. Here visitors have the opportunity to know an agricultural area, but also its buildings' special architecture. The architectural heritage is well-preserved and Vamos is one of the most attractive traditional destinations of the area: a preserved traditional stone road, the old neighborhood, well painted Chapels of Virgin Mary (monument of 13th century), and Karidi Monastery13th-19th, with the most spectacular scenery of an old olive press with 12 arches.
Our tips for your stay

Get to know locals' everyday life, their habits and Vamos' culture. Taste traditional Cretan cuisine and local wine. Explore the villages around the area of Apokoronas. Create some great memories to remember and have stories to tell. Here visitors have the opportunity to know an agricultural area, its cultural elements, its buildings' special architecture, its true characteristics, farming jobs, local products, traditional cuisine, music, and its residents' everyday life. Blend into our small society and enjoy life here! 

Agrotourism

Hostel Fabrica intends to bring the visitor in touch with nature, rural activities, where he can participate, entertain himself and feel the joy of discovery and knowledge! The smell of Thyme and Oregano floats on the air welcoming every guest, as arouses feelings of coziness and familiarity. Fabrica offers a variety of outdoor activities and experiences in rural environment.

Depending the season you can find the ideal activity for you and enjoy your days here: Cooking classes (March- September), Wild greens: common edible weeds and aromatic plants (April-May), Grape harvest (September) and many more!