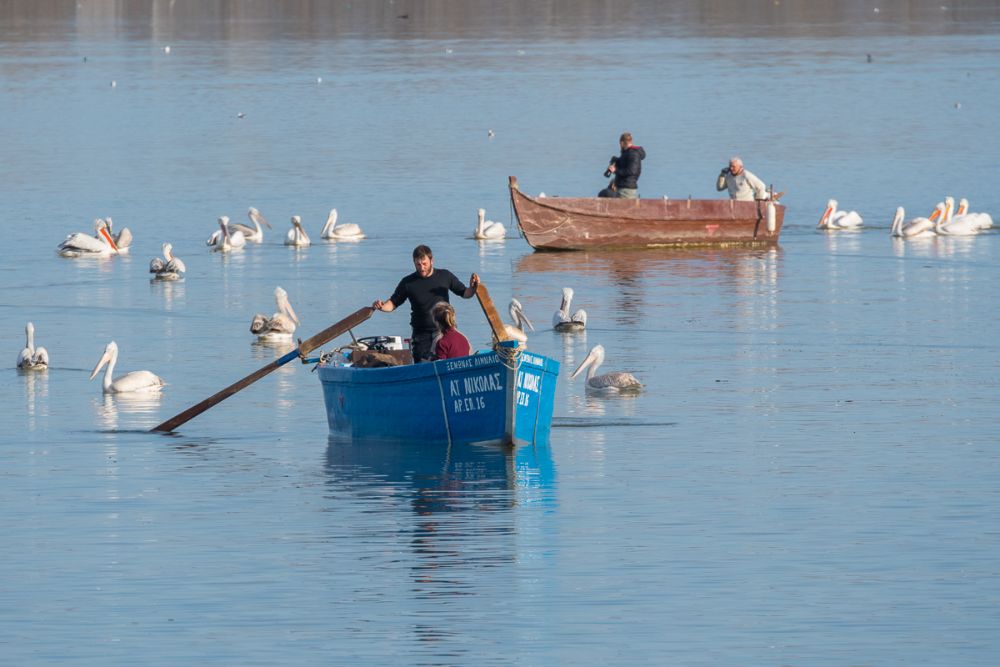 Discover the unique wildlife of Greece
Not only the variety of birds is a reason to go birding in Greece, there is an unexplored wonderland of beauty and remarkable biological diversity. Like stunning mirrors of outstanding natural beauty, the lakes reflect the splendour of the Greek landscape in their waters.
Greece is one of the main cross-roads in the long routes of migrating birds from North to South. Lakes, lagoons and protected wetlands provide a haven for the wild birds, many of which are rare or threatened with extinction. At the appropriate season the chance to see at a few meter distance species that are listed in the european rare birds' catalog. During your visit, don't miss the chance to go on a boat ride! The best seasons for a birding are spring and autumn during the migration periods. However, winter is also an excellent time.