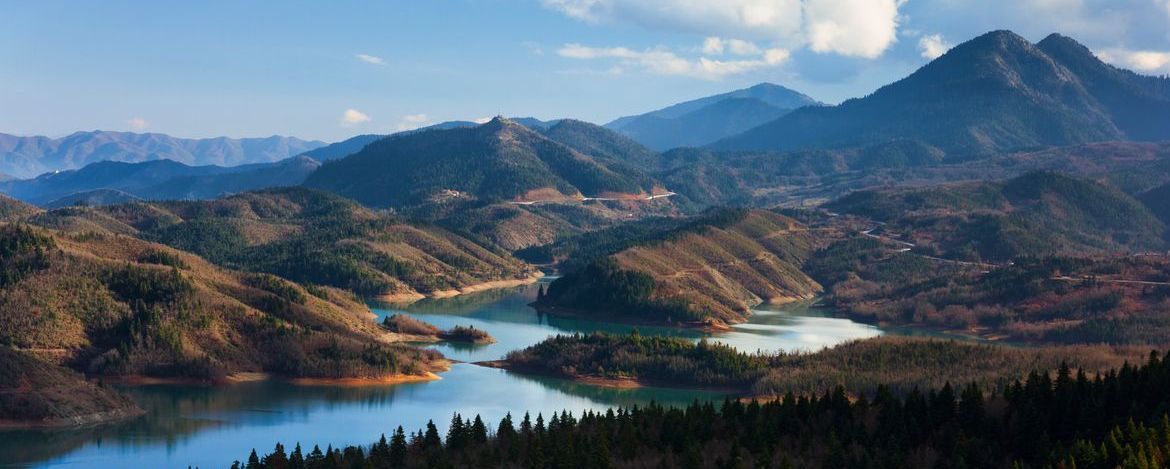 Perfect harmony with nature
Should you decide to stay in Oreiades in Plastira's Lake you are bound to enjoy a life experience. Just relax and relish the comfort and well being close to nature. From the Oreiades you can enjoy the view of the breathtaking lake and the mountains of Agrafa. The ideal terrain for enthusiasts of alternative tourism who wish to combine outdoor activities with recreation. 
Location
Between Kryoneri and Kalyvia of Pezoula at Lake Plastiras, situated near Karditsa town in the region of Thessaly. Plastiras is a big artificial lake which was constructed in 1959 and located in 750m altitude. It is very popular with visitors because of its wonderful natural landscape as well as the picturesque villages built on the slopes of the mountains around it. It also consists an ideal base for visiting the beautiful sites of the Thessaly region. 
Details
"Oreiades Village" is a small, agro-touristic company specialized in outdoor sports and rural tourism and offers high quality accommodation and recreational services. Hostel Oreiades' unit has independent bungalows and flats with warm and cosy rooms, a heated indoor swimming pool and spaces that offer the comfort you desire for an unforgettable stay.  We offer 2 houses that can accommodate 4 people and 9 double rooms.
Special Group Offers

The hostel can also be booked for groups. Please contact the hostel directly.