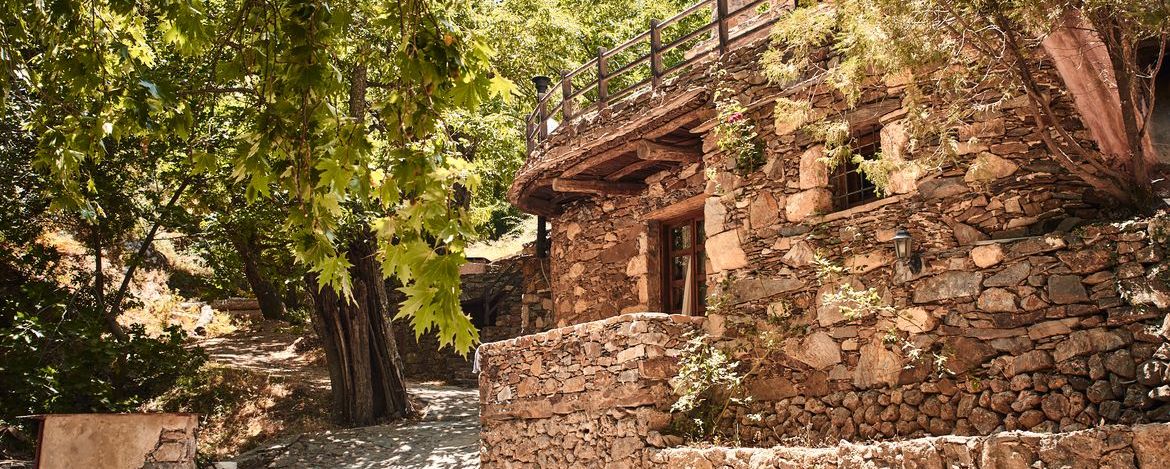 Time flows slowly here…
Milia means "back to the basics", a shelter you visit when you need rest and time for yourself and your beloved ones. Milia fulfills our inner need "to escape", even for a little while. It is deeply engraved in the memory of our visitors due to the plethora and variety of characteristics: The spring water, the clean air, the mountain's silence, the summer breeze, the starlit night sky, the delicious food and wine, and even the eco-structured approach of Milia, will provide the necessary serenity and will help you recharge your biological batteries.
Location
Milia is located in a mountainous and environmentally sensitive area of Western Crete, at the prefecture of Chania and the center of Kissamos province. Our region belongs to the Natura 2000 network of protected areas. The settlement is surrounded by a green valley formed by the mountains Kefali (Head) and Psilo (High), 550m above sea level. The mountainous landscape offers its distinctiveness to the people and their creations. 
Details
Time travel into the past: All the guesthouses in Milia are room-houses that pre-existed in the 15th century, carefully refurbished to detail, capturing some of the essence of that time. The rooms are surrounded by chestnut trees, strawberry trees and a huge variety of flora. There are four kinds of rooms. The standard double rooms, large double rooms, suites and family apartments.
Milia provided them with two basic things. Water and chestnuts, which were both a source of nutrition and a small income to the family. The basic need for water is covered by the springs and electricity is produced by solar panels. 
Special Group Offers

The hostel can also be booked for groups. Please contact the hostel directly.