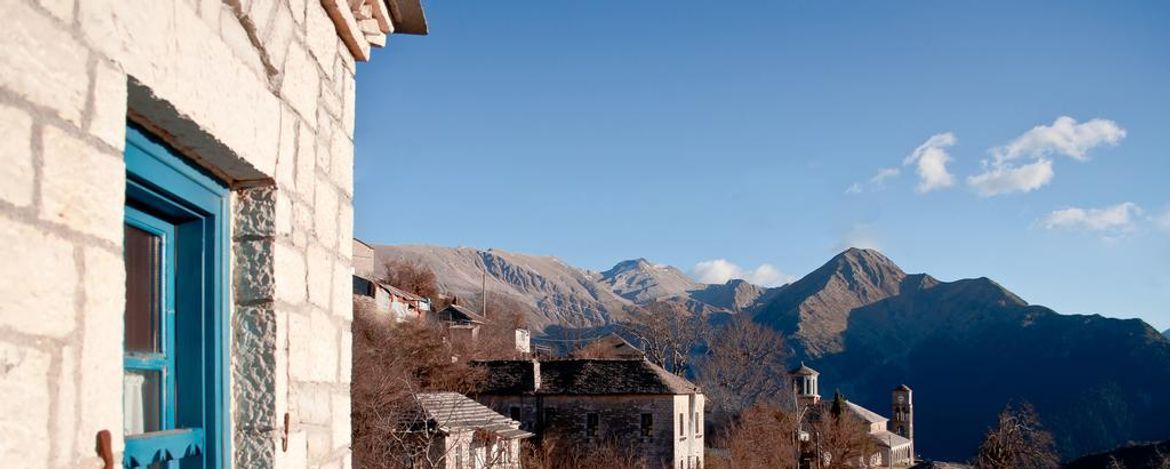 Local attractions
Magnet of attraction for the traveler in the region is the historic monastery Kipina, southwest of Kalarrytes the road to Ioannina. Monastery of Kipina (Zoodohos Pighi, the source of life) is built on the side of a cliff at the entrance of a cave and is one of the most impressive monasteries in Greece. A short path leads to the wooden bridge above the 4-meter high cliff that will take you inside the monastery. 
And hike from Syrrako to Kalarrytes:  A ravine separates them and a trail connects them… You can see the other village from across! You follow an 18 km long circular route because of the deep ravine and the river rapids.  It is one of the most enchanting hiking trails and you will enjoy a route with wild nature beauty and waterfalls with crystal clear waters. Enjoy a memorable hike along the trail which crosses Chrousia's ravine.
Our tips for your stay

The fascinating natural environment will offer you the opportunity to enjoy other alternative of adventure tourism. Try rafting  on Arachthos Gorge and mountain biking. Numerous paths and trails to cross, forests of firs and cedars covering the mountain slopes, can be found in the alpine zone of Tzoumerka. 

 

Living history

The old cobblestone streets, the stone mansions, with the obvious touch of time on them, the sound of the water that runs endlessly in the springs of the village... everything looks magical. The rich history of the village, legends and traditions from the 13th century after the Turkish occupation is felt in every corner of the village. Kalarrytes people are renowned silver and gold smiths. They are also well-known tailors, tradesmen and stock farmers who have brought credit to their village in the 18th and 19th century big Mediterranean markets.

It is the village with its 23 bridges, with 20 elaborate fountains and churches 7 as the Monastery of the Life Giving Source Kipina the 13th century St. Nicholas in the 14th century. Cars should have no place in this traditional settlement: You are going to find out its beauty on foot.