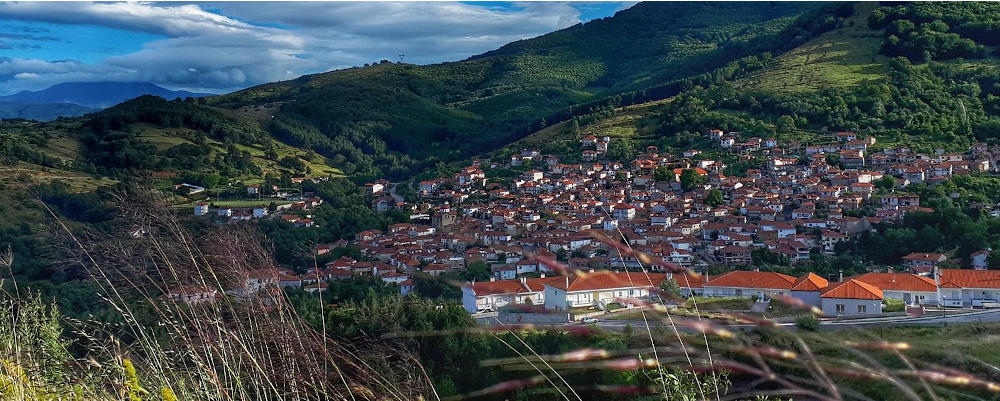 Enjoy mountainous atmosphere and tradition
The Hostel Monopati consists of 8 rooms (singles, doubles and triples), with different decoration each and gives the opportunity to its visitors to enjoy their breakfast with traditional products in the beautiful café on the ground floor with its paved courtyard. A traditional guesthouse, suitable for all of you, who want to enjoy a quiet and comfortable stay.
Location
The Hostel Monopati is located in Lechovo, a mountainous village in Western Macedonia, built at the foot of the green Mount Vernon (Vitsi), near the border of the prefecture of Florina with the prefectures of Kastoria and Kozani. The village with its cobbled streets, traditional fountains, its square and its stone-built public and private buildings, predisposes visitors to the main occupation of its inhabitants, who are mostly craftsmen.
The village was founded around 1600 by fighters who took part in the revolutionary movement of the bishop "Skilosofos". Initially, the inhabitants were Greek-speaking and Arvanite-speaking, while the Arvanite dialect gradually prevailed. There was a significant increase in population during the years of Ali Pasha by residents of Epirus and Souli who took refuge here.
The natural environment is dominated by beech, oak and black pine forests. In this environment other species of herbs and wildflowers thrive also, for example mistletoe, oregan, salep orchid plants and lemon balm.
The local fauna includes the wolf, the badger, the fox, the bear and sometimes the roe deer and the deer.
The administrative area of the community include part of the Lake Heimaditis (1,7 km²), which is a habitat with many species of aquatic birds and plants.
Details
Hostel Monopati is a new business that combines traditional elements. It provides the possibility of holding seminars, thus serving the requirements of professional travelers, while offering flexibility to serve their modern needs.
Our café has been designed with special care and passion and combines traditional and modern elements. There our guests can enjoy their coffees and drinks from local herbs, the well-known wines of the surrounding area and various other spirits, accompanied by delicious delicacies.
The Hostel has a minibus to transport visitors to Lechovo and for small excursions to the surroundings.
Special group offers

The hostel can also be booked for groups. Please contact the hostel directly.