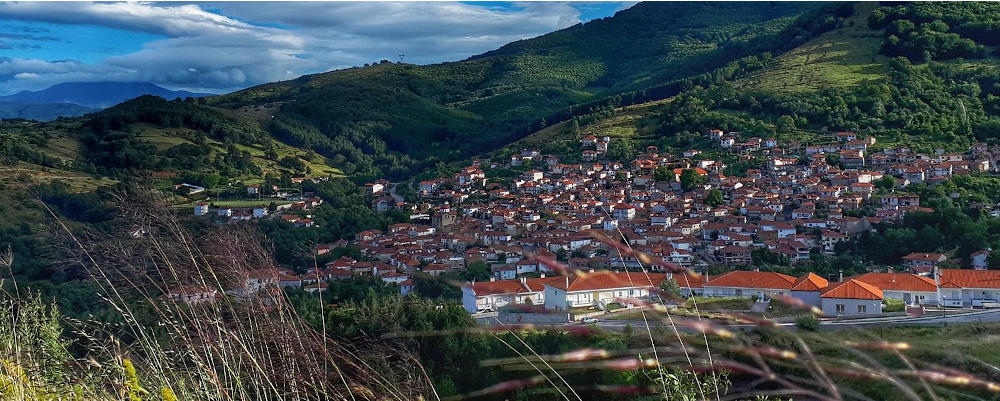 Local attractions
The "Paths of Peace", a projekt of the Association of Lechovites "Profitis Ilias, is a network of hiking and mountain biking trails with a total length of 40 km, with Lechovo as a reference point, one can reach Nymfeo and the lake ecosystems of the area and learn about the past. The project was funded by the German-Greek Fund for the Future. Its goal is to create conditions for sustainable and quality tourism development in the region and to emphasize, that through the paths we understand the value of nature and learn about our past in order to move towards a more peaceful future.
You will be impressed by the preserved building block in the beautiful village square, which was saved from the fire of 1943 caused by the Nazis and includes the church of Agios Dimitrios (1812) with its bell tower, the Urban School, a traditional building of 1900, used as a school until 1958, then as a community centre and since 1984 it hosts the Ethnological Folklore Museum. The traditional fountain (1908), is located beside of the Urban School.
In addition, one can make excursions to the beautiful nearby cities of Kastoria (37 km) and Florina (60 km), as well as the picturesque lakes Prespes (100 km).
Our tips for your stay

Lechovo has a rich tradition and cultural activity that is actively supported by the Association of Lechovites "Prophet Elias". Every year, the association organises cultural events with local gastronomic tradition, such as the New Year's Carnival in the village square, the "Boubouna" fire on the night before Tyrini's Sunday (Carnival) at the yard next to Agios Minas church, Koulouma with the traditional bean soup on Ash Monday on the hill of Profitis Ilias, summer events under the name "Lechovo" during the week of Profitis Ilias (July 20) in the yard and on the hill of Profitis Ilias and the celebration of the traditional Lechovo pies on Saturday of the Agios Dimitrios week (October 26th) in the main square.

History

During the Revolution of 1821, many Lechovites contributed to the Struggle. The same happened in the Macedonian Struggle (1904-1908), where Lechovo was a stronghold of the Hellenism. It was the refuge and stronghold of the Macedonian warriors who operated in Western Macedonia.

The inhabitants of Lechovo actively participated in the National Resistance of 1941-1944, as a result of which they suffered the retaliation of the German occupation forces. Between the 23rd and 26th July 1943, the Germans, their Greek collaborators as well as agents of the Bulgarian Ochrana invaded the village, set it on fire and plundered it. Among the burned buildings was the remarkable library, which was founded in 1927 and contained a total of 5,000 books. 30 partisants of the "EAM-ELAS" deliberation army come from Lechovo. Due to the holocaust it has suffered, Lechovo was characterized as a Martyr village and it's a member of the "Network of Martyr Villages and Cities of Greece".