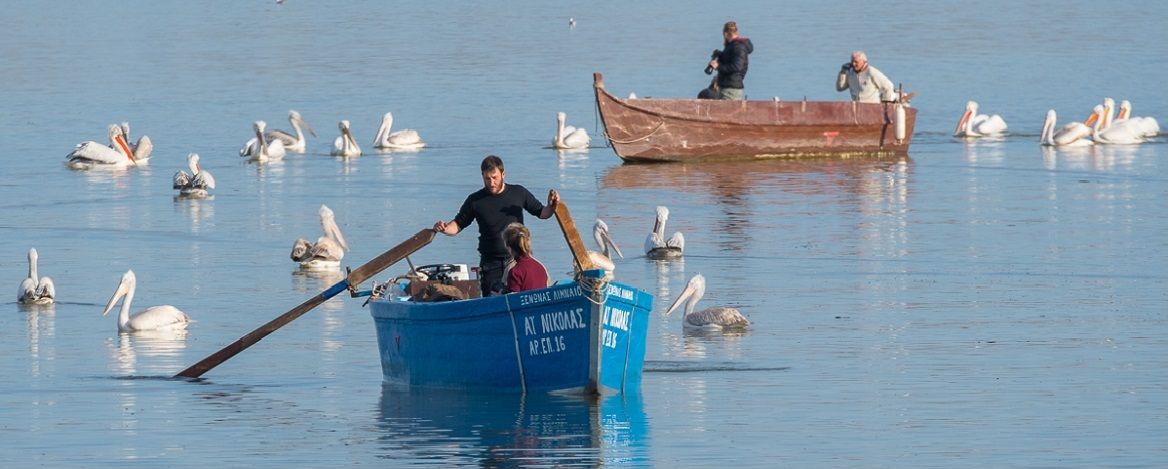 Feels like home, sweet home
Limneo Hostel is leaded from the family itself and that's one of the reasons that we care about traditional kitchen and connection to the Greek culture. An ideal place for relaxing, unforgettable excursions around the lake and interaction with nature. Packed lunch and dinner can be provided by prior arrangement to suit your needs and early breakfast is served in the large living room. Multimedia presentation about national park and surrounding areas is provided by English speaking knowledgeable local expert. 
Location
Limneo guest house is a cozy, well-appointed hostel in the village of Chrysochorafa, in Serres region, northern Greece. It is the perfect base for exploring Lake Kerkini (a Ramsar Site) and its surrounding plains and hilly forests. The largest national park in Greece and one of the top birding sites in Europe, it is wonderful at any time of year not only for birds but for a wealth of plants and other wildlife. On the lake, there are patches of water lilies where Whiskered and Black terns breed. The Greater Flamingos and Dalmatian Pelicans being the main attraction of Kerkini.
Details
Our hostel is a new building, where wood is the main element. Wooden floors, roofs and balconies, stone fireplaces, iron railings made by hand and woven plucked from grandmother's trunk compose a simple environment of quality that will make your travel unforgettable. In our beautiful and cozy living room you will enjoy your breakfast whenever you wake up. Our guesthouse has 8 double rooms, all decorated with simplicity and love. Each has name and decor from areas and sites in the prefecture of Serres: Lake Kerkini - Strimonas - Mountain Belles - Ruppel - Hamam - Lailias - Cave Allistratis - Leon of Amphipolis. All rooms are spacious and airy, have air conditioning, heating, fireplace and TV.
Traditional homemade recipes, frumenty, gioufkades, pies, bread, fresh eggs, homemade jams, honey, fresh milk, local products and of course homemade desserts by Mrs. Anastasia.
Special Group Offers

The hostel can also be booked for groups. Please contact the hostel directly.