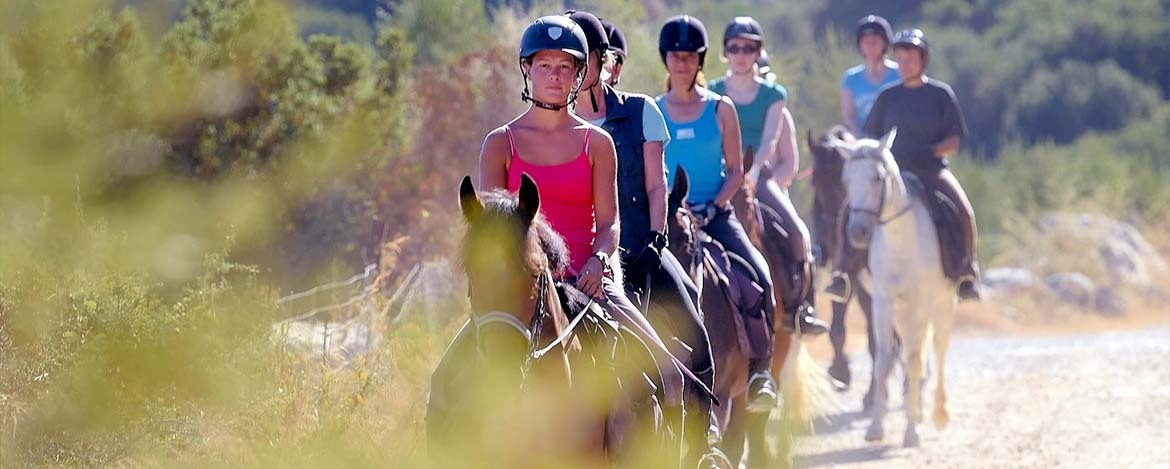 Relaxing close to nature
The charming family-run Velani hotel is a secret haven hidden in a rocky wilderness of ancient stone and protected Kermes oak forest. It is these oak trees with their evergreen leaves and 'Velani' fruits that gave our hotel its name. The nature around, the architecture, the activites, the food, the Cretan hospitality and the love of the owners meeting people all over the world makes this small hotel a place to enjoy every day of your stay. 
Location
We are located in rural area near the village Avdou, in the province of Heraklion, on the island of Crete in Greece. The hotel is builded on the hill of Dikti mountain with a fantastic view over the Langatha valley and the lake of Aposelemis river. 
Details
Velani has 12 spacious and comfortable rooms with a breathtaking view and give you a feeling of relaxing with nature on your doorstep. There is a large infinity pool as well as a separately located children's pool. The hotel owns the Odysseia stables with 20 horses and guides ready to teach you horse riding if you are a beginer or guide you in the nature around if you are an experience rider.

Our restaurant uses its own fruit and vegetables to prepare the famous healthy Cretan diet; our kitchen utilizes our home-grown produce as well as that of the local farms and surrounding villages. Try typically Greek dishes with extra virgin olive oil, Cretan wine made from ancient grape species, meat and cheese from the free-ranging sheep and goats of our neighbours, or honey from the local beekeeper.
Special Group Offers

The hostel can also be booked for groups. Please contact the hostel directly.