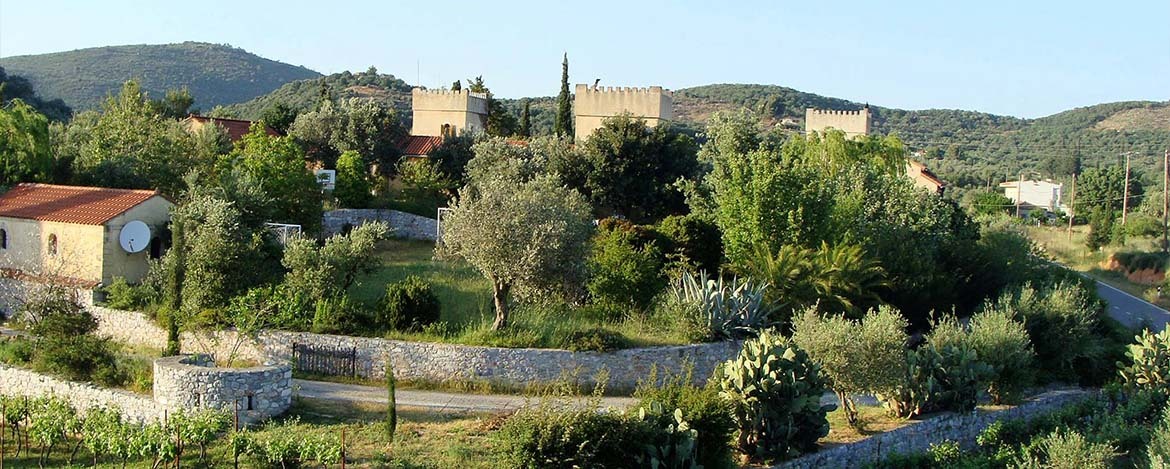 Let yourself be taken by wild beauty
Welcome to Lakoniki Mani where you can see and enjoy stone built houses and impressive towers next to prickly pear cacti, dashing old tower villages, impressive caves, byzantine churches and beautiful beaches. Get to know the wild Mani from its most beautiful side: Enjoy relaxing tranquility, warm hospitality, imposing mountains, quiet beaches and picturesque villages!
Location
Ger-Mani Hostel is located in this authentic rugged landscape characterized by small farms with goats, sheep and cattle, mainly olive trees, outside of the village Karioupolis in the south of the Peloponnese.  This is your place where you can take action away from everyday life, in an attractive location and expand your horizons and experiences.
Details
The Ger-Mani Hostel offers accommodation in the main building and an external guest houses and is equipped with a meeting room for seminar groups and workshop rooms. The Meeting Center of Ger-Mani runs it's own "Kafenio" (traditional greek Coffee-House). The Ger-Mani Guest house with sea views is situated at Skoutari-Parasiro. This house is particularly suitable for youth groups, nature lovers and hikers. 
Special Group Offers

The hostel can also be booked for groups. For educational youth actions,  arrangement of airport shuttle service please contact Ger-Mani directly.