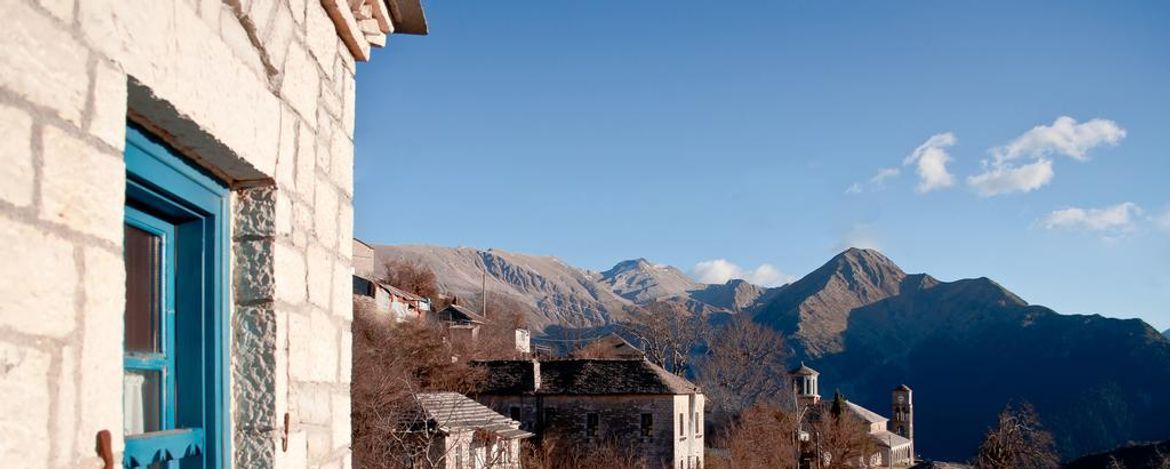 Live traditional experience in the most delightful way
At the heart of the village, you will find the magnificent stony hostel of Napoleon Zaglis which with its warmth and its tasteful decoration will immediately make you feel as if you were in the atmosphere of another era, without having to sacrifice your comfort, not even for a moment. 
Location
The village had Kalarrytes and has the advantage to be hosted in a landscape of rare beauty. Local wonderful architecture of the village, which is characterized as a traditional settlement resisting the threats of time and stands out with its hospitable inhabitants. Kalarrytes integrated geographic area of Tzoumerka and is built on the edge of the steep ravine leading to the river Kalarrytikos at an altitude of 1200 m. The main component of the region are the mountains that surround the community, namely the Peristeri (2285 m) and Tzoumerka (2429 m).
Details
The hostel consists of ten spacious two-bedded and four-bedded rooms with plenty of windows which allow you to gaze at the marvelous landscape of Tzoumerka. All the rooms dispose a private bathroom, a WC, central heating and television while several dispose a fireplace as well.
Either at the hostel or at the old coffee-house you can enjoy a full breakfast composed by a variety of local products, while in the noon and the evening and after having wandered around at the area, you can enjoy the warm atmosphere and taste our exceptional dishes
Special Group Offers

The hostel can also be booked for groups. Please contact the hostel directly.