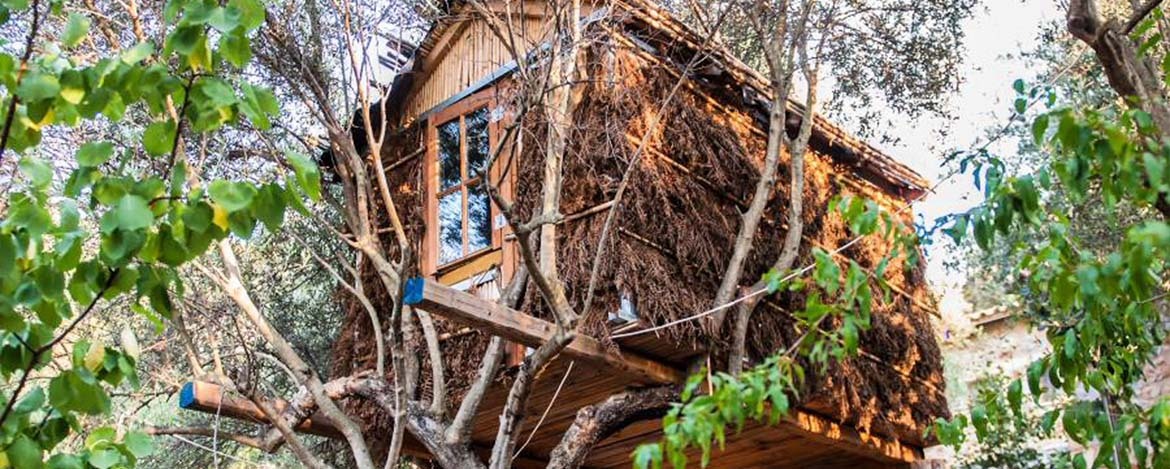 Art Farm combines nature's uniqueness with human inspiration
Music, theater, tree houses, outdoor activities, cooking sessions and a lot more! Art Farm is a multi-functional farm in Kalamata. In 5.500m² nature's uniqueness meets the human inspiration among tree houses, organic gardens, traditional wood ovens, the stone amphitheater, the ballroom and the music stage.
Our goal is to share our love for the arts and nature, providing a unique experience to both adults and children.
Location
The Art Farm is located in Mani between the small village of Megali Mantinea and the old Tower of Kapetanakis, which is a jewel of our area., only 15km away from Kalamata City. only 10km away from Kalamata City. The Hostel is wonderfully located on a green area and it's 3km away from the Sea.
Details
Live and travel eco-friendly is now our duty to the earth and to nature. And what a way to get closer to nature and become part of it than living in a tree? The Art Farm Tree houses offer you an exclusive experience in the nature, while awakening the ultimate feeling of freedom and relaxation. For those, who want to have an experience close to the Greek tradition, the Art Farm stone rooms are a great choice. The Tipi tents are great for camping lovers.
The Main Building of 120m² is available for all kinds of seminars, feasts and social events. We also have five separate workrooms, where agricultural workshops take place like olive oil soap and essential oil production, as well as marmalade and other traditional Greek products.
In the stone Amphitheater take place during the summer season music and dance events, concerts, theater plays, movie projections and many other cultural events.
Special Group Offers

The hostel can also be booked for groups. Please contact the hostel directly.